Annie Chun's Seaweed Snacks Roasted Wasabi – Case Of 12 – 0.35 Oz.
Annie chun's roasted seaweed snacks are lightly seasoned, roasted sheets of nori that can satisfy the most serious snack craving. Our best-selling korean seaweed is roasted to perfection and then seasoned with a dash of salt, wasabi and sesame seed oil, creating perfect balance of sweet, spicy and savory. At only 25 calories per serving, this is the perfect guilt-free treat. Our seaweed snacks are dairy-free, vegan, and gluten-free. Contains one .35 oz. Package. Produced in south korea to maintain the authentic flavors you know and love. At annie chun's we believe in delicious, easy-to-prepare, asian-inspired dishes that you can feel good about. Whether you want to whip up a quick pad thai for the family, grab lunch at the office or enjoy a delicious snack on the go, we have a full range of asian-inspired options. It has never been easier to enjoy the flavors of your favorite asian cuisines in the comfort of your own home.
country of origin : united states
is vegan : yes
size : .35 oz
pack of : 12
selling unit : case
ingredients : seaweed;canola oil;seasoning;maltodextrin;salt;modified corn starch;mustard oil;coconut oil;sesame oil;brown sugar;rosemary extract;rosemary oleoresin;olive oil;wasabi powder
keywords : asian;chip;crisp;gluten-free;nori;south korea;vegan
| | |
| --- | --- |
| Weight | 1.50 oz |
| Dimensions | 15.50 × 8.70 × 6.60 in |
| Brand | Annie, Chun's |
| UPC | 765667110201 |
| Vegan | Vegan |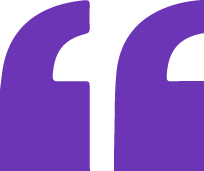 Annie Chun's Seaweed Snacks Roasted Wasabi – Case Of 12 – 0.35 Oz.