Annie Chun's Korean Sweet Chili Noodle Bowl – Case Of 6 – 7.9 Oz.
Annie chun's noodle bowls are the perfect way to enjoy your favorite asian dishes at home or on the go. Our carefully crafted recipe combines our hot and sweet gochujang sauce and cooked hokkien noodles with carrots and bok choy to make this a complete meal. Gochujang is a korean specialty of cultured hot peppers artfully blended with onion and sesame for a delightful melange of savory, spicy and sweet flavors. Works great as a quick lunch or anytime you have a craving. Ready to eat in 2 minutes. Contains one 8 oz. Bowl. At annie chun's we believe in delicious, easy-to-prepare, asian-inspired dishes that you can feel good about. Whether you want to whip up a quick pad thai for the family, grab lunch at the office or enjoy a delicious snack on the go, we have a full range of asian-inspired options. It has never been easier to enjoy the flavors of your favorite asian cuisines in the comfort of your own home.
country of origin : united states
is gmo free : yes
is vegan : yes
size : 8.0 oz
pack of : 6
selling unit : case
ingredients : noodles: wheat flour;water;tapioca starch;salt;wheat gluten;lactic acid. Sauce: cane syrup;gochujang hot sauce;wheat flour;rice syrup;red pepper powder;wheat;defatted soybean powder;cooking rice wine;koji;soy sauce;soybeans;rice vinegar;onion puree;onion;citric acid;canola oil;sesame oil;garlic puree;garlic;corn starch;sesame seeds;ginger puree;ginger;toppings: dehydrated cabbage;dehydrated bok choy;dehydrated carrot;roasted sesame seeds
keywords : asian;bok choy;dinner;hokkien;lunch;microwavable;soy;vegan
| | |
| --- | --- |
| Weight | 5.00 oz |
| Dimensions | 17.30 × 6.30 × 6.70 in |
| Brand | Annie, Chun's |
| GMO Free | Free, GMO |
| UPC | 765667100905 |
| Vegan | Vegan |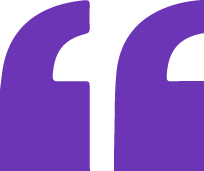 Annie Chun's Korean Sweet Chili Noodle Bowl – Case Of 6 – 7.9 Oz.